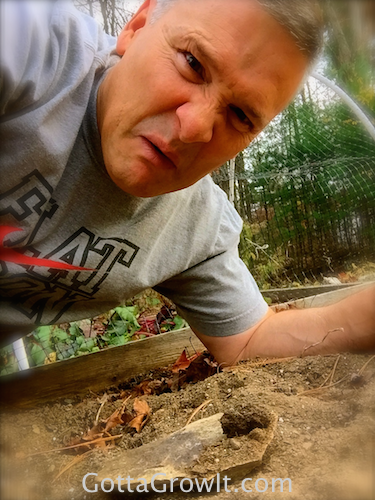 "Well, well... what do we have here?" said Scot Poirier of
GottaGrowIt.com
.
When discussing garden successes and failures of 2014 on the
Garden Chatter
, the subject of cat scat came up. Yes, there are a couple downsides to cats in your garden. One is that the like freshly turned soil as a litterbox.
To discourage cats from pooping in your garden, there are several techniques you can use. First, create a sharp barrier around your beds using sticks or rocks or pine cones. Second, try natural repellant sprays on the area you want them to avoid. (You can also try a motion sensor sprinkler, but you may be sprayed yourself so I tend not to recommend them.)
Third, make an attractive spot for them to use in a far off corner. Plant catnip or catmint there and create a sandbox for them to use.